Our Mission
Replace disposable containers that we have in our hands every day with better quality ones, which could be washed and reused.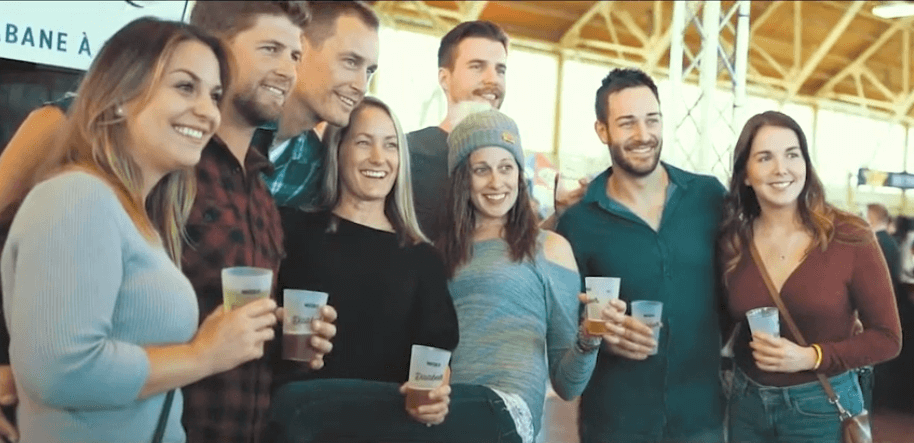 Promote Reuse.
When you choose to go with a reusable product, you're making a big step for our planet!

BOur value proposition is to offer events and restaurants an alternative to disposable containers allowing them to reduce their waste, save up to 30% on their supply and finally register additional revenue.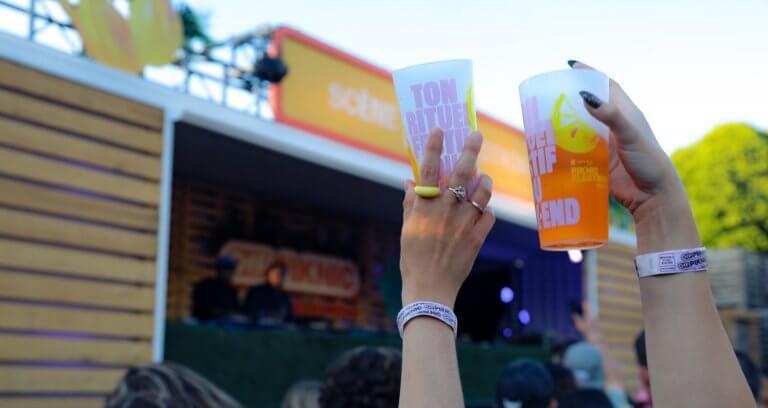 A Circular Model inspired by 3 Main Concepts:
Offering a sustainable product.
We source from local suppliers and reuse our ressources.
Being washable and reusable.
Our products live longer, reducing the amount of waste sent to landfills or recycling plants.
Changing behaviours.
We build people awareness of using reusable and local products.


Closing the Loop.
Our business model is based on circular economy values as we take care to eliminate waste from our production chain and reuse our resources.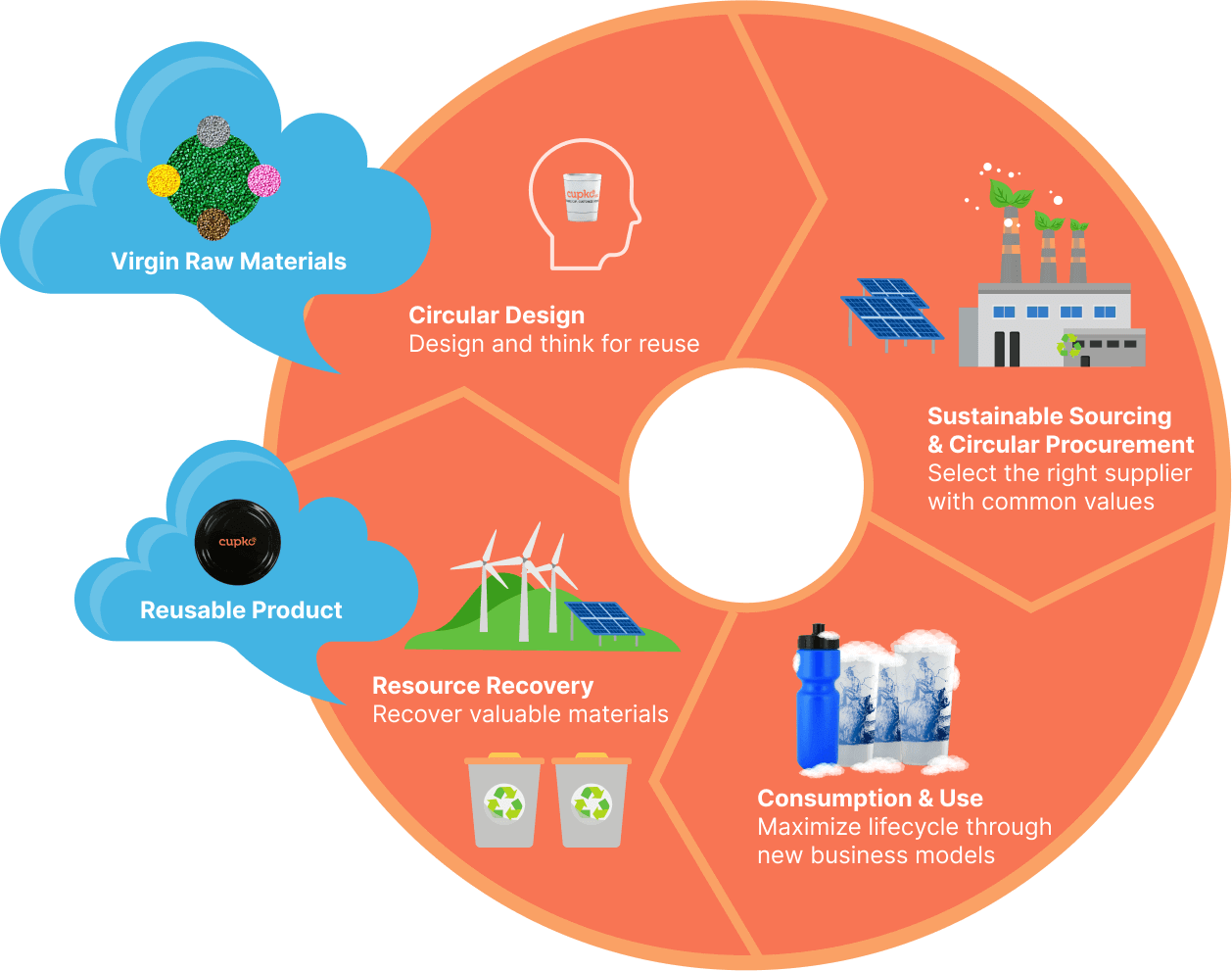 Wondering why we use raw plastic? The FBC (Food and Beverage Canada) doesn't allow recycled plastic to make containers for consumption. Bioplastic PLA (Polylactic acid / ♹) and organic compostable material were also not an option because they can't stand up to the washing cycle. Therefore, we select raw polypropylene (PP / ♷) and High-density polyethylene (HDPE / ♴) from specially chosen Canadian suppliers. Once we receive the plastic granule our products are molded in our partner factory in Canada.
All our products are designed here in Toronto. We are always thinking about how they can be qualitative, useful, easily reusable, and even recyclable if needed.
We selected a local cardboard supplier who makes a big impact in the community by being an adapted company (offering retention and creation of adapted jobs for handicapped persons).
For the return of dirty cups, we're using plastic bins made from recycled plastic and produce in Canada too.
For printing, we chose to work with a local family business, who's been doing silkscreen for 35 years.
For shipping, we work with another local family business, who's taking care of the 'last mile' delivery by using bicycle or electric cars.
Our main mission is to replace disposable cups and bottles with reusable ones. All our products are washable and reusable. You can wash them on your own or we can do it for you at our Toronto facilities.
No more excuses for single-use!
We recycle plastic waste from our production chain by making new recycled products such as as frisbees, bins, keychains...
To be able to offer new recycled plastic products we bought our own grinder to make new plastic granules, then we add some colorant and use them again in the injection process.
We also offer to collect the cups (or bottles) you don't need anymore. You can send them to us or drop them off at our warehouse. That way, you'll be sure they'll be recycled.